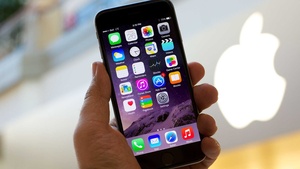 Apple
has announced that it has sold 1 million
iPhones
, an astounding number for a phone which made its debut 74 days ago.
The record numbers makes it the best selling phone debut ever and it ranks highly on the list of all electronic device debuts. Using another hit Apple product as a comparison, the
iPod
took almost two years to hit 1 million sold.
"We can't wait to get this revolutionary product into the hands of even more customers this holiday season,"
CEO Steve Jobs said. The numbers should get even higher with the recent price drop of the 8GB model from $599 to $399.
Not everyone agrees with Mr. Job's sales numbers however. At the end of July,
iSuppli
estimated that just over 500,000 units had been sold, meaning that Apple sold 500,000 in the last 6 weeks, a hefty number by any stretch of the imagination.
More updates if they are necessary.
Source:
BetaNews