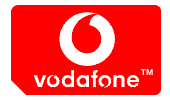 Vodafone
today became the latest mobile phone provider to get into the music download business.
Although analysts had been expecting a deal that would make
Vodafone
the exclusive retailer of the iPhone across Europe, instead the company accompanied the introduction of their new music store with a look at new phones they'll be selling to go along with it. In place of the iPhone they've decided to go with
Samsung's
F700 smartphone.
Like the iPhone, the F700 has a touchscreen, but it also features support for 3G downloading. This means faster download speeds, which is an area where the iPhone has been criticized. Jens Schulte-Bokum, head of the global terminal division at
Vodafone
, said "we regret that the iPhone, initially, won't support 3G, which we believe is necessary to deliver a compelling music and Internet experience."
British company
Omnifone
will provide
Vodafone
customers with unlimited tracks from their catalog of over 1 million songs for £1.99 a week.
Sources:
Computerworld
Reuters