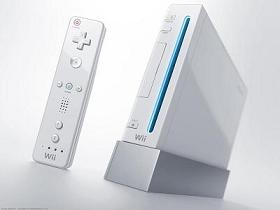 Nintendo
's
Wii
console has been confirmed as the market leader, according to figures reported by the
Financial Times
. We reported last month that the Wii console had overtaken the
Xbox 360
console in terms of the number unit sales worldwide, based on figures from
VG Chartz
. Now, although with different figures, the Financial Times has shown a similar lead held by the Nintendo console.
The sales data from the Financial Times indicates that Nintendo has sold 9 million Wiis, followed by
Microsoft
which has sold 8.9 million Xbox 360's and
Sony
which has sold about 3.7 million
PlayStation 3 (PS3)
consoles. VG Chartz reports currently that 11.45 million Wiis have been sold, 10.89 million Xbox 360s have been sold and 4.57 million PS3s have been sold.
The data for the Financial Times is collected from,
Enterbrain
in Japan,
GfK
in Europe and
NPD
in the United States. While the figures between both vary, they both show a similar lead taken very recently by Nintendo in the generation. The Nintendo
DS
console is also far ahead of the
PlayStation Portable (PSP)
in terms of sales, meaning Nintendo now leads both the home console and handheld markets.
Source:
Reg Hardware