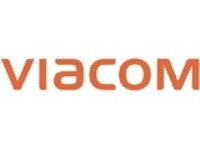 Viacom
has backed down from a
DMCA
takedown notice over a video posted to
YouTube
by a school board candidate in North Carolina after he filed a counter-complaint stating that the content posted to the viral video site belonged to hiim.
Last year Christopher Knight ran a television ad promoting his candidacy for local office. After seeing a big reaction to the ad on television, he decided to post it to
YouTube
. That's where the story gets interesting. After the video showed up on
YouTube
it also appeared on a television show called Web 2.0 on
Viacom
owned VH-1.
Despite not being asked for permission to air the clip, Knight was excited about the exposure, saying
"I'm delighted that as a proud son of Rockingham County, I got worldwide exposure for this."
Unfortunately, when he returned the favor and posted his video's Web 2.0 appearance on
YouTube
,
Viacom
wasn't nearly as flattered. That's when they they sent YouTube a DMCA takedown notice for a video of their show arguably pirating Knight's work. While there was a small amount of video clearly owned by
Viacom
, most of it was Knight's own video, which Web 2.0 used without getting authorization first.
After Knight filed a successful counter complaint with
YouTube
to get the video restored, Viacom has decided to drop the issue for obvious reasons.
Despite the fair resolution to this particular situation, it's clearly an example for those who assume media companies are being honest when they make claims about rampant piracy. If their own lawyers can't figure out obvious cases like this one, how can we trust their claims about other fair use issues, most of which are highly debatable without a judge's decision.
Apparently they only believe in fair use when it comes to other people's intellectual property.
Sources:
The Register original story
The Register followup