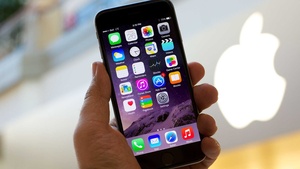 Apple
and
T-Mobile
jointly said today that the phone carrier would finally be bringing the
iPhone
to Germany. The expected date is November 9th, the same day the iPhone hits the UK.
In Germany, T-mobile has 30.7 million customers making it by far the largest provider. It is also the only carrier to have
EDGE
data deployed across its entire network and the network will be essential to users of the iPhone.
The price will be 399 euros including VAT and will require a two-year contract with T-Mobile.


"I am proud that Apple and T-Mobile have become partners,"
T-Mobile International CEO Hamid Akhavan said in a statement.
"The best mobile device currently on the market will soon be operating on the best network in the country."
There are no details available yet of the revenue sharing deal between the companies but Akhavan said all the details will be available by the release date.
Source:
BetaNews