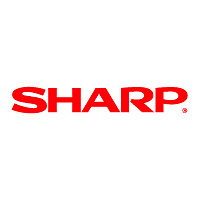 Electronics giants
Sharp
and
Pioneer
have announced that they will be forming capital and business ties with plans to develop an array of HD consumer electronics.
Pioneer will sell 30 million shares to Sharp, making it the top shareholder in the company with a 14 percent stake. Sharp in return will sell 10 million shares of its stock to Pioneer, about 1 percent.
"As you know, there is harsh global competition in the electronics business field,"
said Mikio Katayama, Sharp president/COO, in remarks announcing the deal.
"Technology has been developing significantly faster compared to the past. Regarding industry trends, it is not an exaggeration to say that we cannot predict one year ahead, or half a year, or even three months ahead. In this environment, if we tried to cover all the necessary technology by ourselves, it would take considerable amounts of time, human resources and expenses. This might cause us to miss big opportunities.

"So, in order to cover core technology and know-how that we do not have, we believe a strategic business alliance is needed,"
he added.
The companies jointly said they will use the new joining as an opportunity to develop
Blu-ray
DVDs, as well as audio and car electronics and displays.
Currently, Sharp produces the blue-violet laser diodes for
Blu-ray
Disc players while Pioneer made the drive module technology necessary for the optical disk format.
The companies also hope to expand into A/V products, OEL displays, car navigation systems, as well as continue to develop new
LCD
TVs.
Source:
TWICE