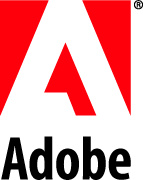 Adobe Systems Incorporated
has announced a major upgrade top its digital video software,
Adobe Premiere Elements 4
for Windows. The company also announced
Adobe Photoshop Elements 6
for Windows. Tight integration and a shared Organizer, with a common database accessible from either application, allow users to do more with their photos and videos.
"With video and digital cameras now part of our everyday lives and social networking sites on the rise, people are demanding sophisticated tools to show off their photos and videos," said John Loiacono, senior vice president of Creative Solutions at Adobe.

He added: "Sophistication doesn't mean complication. The combination of Photoshop Elements & Adobe Premiere Elements offers a whole new user experience for consumers, which makes sharing impressive photo and video creations much easier and more fun. With access to all photos and video clips from one convenient place and options to export to YouTube, mobile devices and interactive galleries created with Adobe Flash technology, we expect our new products to be high on holiday wish lists."

Adobe Premiere Elements 4 makes it possible to create entertaining movies in just minutes. The new Organizer, the same found in Photoshop Elements, helps sort video clips and still photos with visual tagging options for people, places, or events. Video enthusiasts can apply comprehensive movie themes to a sequence of scenes in just a few clicks, creating a movie complete with transitions, effects and DVD menu.

The new Sharing Center centralizes available ways to show off videos. Users can upload and share videos in multiple ways, including Blu-ray disc, the Web, and mobile devices such as the Apple iPhone. Videos also can be exported in a video format based on Adobe Flash to Web sites like YouTube, without requiring any special encoding. Photoshop Elements 6 and Adobe Premiere Elements 4 for Windows are available separately for an estimated street price of US$99.99 each or as a bundle for US$149.99.

Source:
Press Release