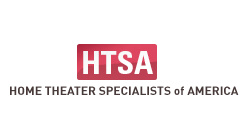 Blu-ray has scored another victory of questionable importance by scoring an endorsement from the Home Theater Specialists of America (HTSA), a buying group for A/V dealers and installers. The decision to back the format was based on member sales trends.
HTSA said it expects its exclusive support of
Blu-ray
to
"strengthen retailer commitment to providing more BD-based devices to meet growing consumer demand."
Executive Director Richard Glikes said
"Based on our member research and observations in the Field, it is clear that HTSA customers have made Blu-ray Disc their preferred HD format for movies and other packaged video content."
Jay Vandenbree, President of Consumer Sales for
Sony Electronics
reacted to the announcement by saying
"I think it speaks volumes when support comes from those who specialize in home theater, and are closest to the consumer."
Of course HTSA's decision is actually quite different from most consumers who are overwhelmingly not interested in next-gen players because they're happy with the quality of standard
DVD
, often mistakenly believing that DVD is already in hi-def.
Source:
This Week In Consumer Electronics