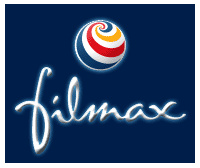 Filmax Entertainment
of Spain is launching an online store selling movies and music around the world. The company hopes to have the site operational sometime in the first half of 2008.
With box office revenue and
DVD
sales both falling last year, Filmax is revamping operations in a number of ways. As part of a three year strategic plan, they also plan to concentrate on production, rather than acquisition of new movies.
"In the last two to three years we've reduced drastically our acquisitions budget. We used to invest $40 million a year in film acquisitions. These days, we prefer to invest that in production,"
said Filmax chairman Julio Fernandez.
In addition to hosting titles from Filmax's catalog of 4,000 movies and almost 2 million song downloads from a variety of labels around the world. the site will also be used for
Streaming
two different online television channels, including one that specializes in horror movies.
"We will connect all the fantasy genre fans around the world,"
said Fernandez.
Over the next three years, Filmax plans to raise more than $135 million in new investments, which will be used partly to increase their online presence.
Source:
Variety