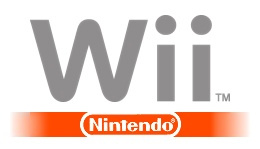 Reggie Fils-Aime, the president of
Nintendo America
has made comments indicating that the company will not be able to meet the demand for its ever popular
Wii
console during the upcoming holiday season.
"We have been sold out worldwide since we launched," said Fils-Aime.
"Every time we put more into the marketplace, we sell more, which says that we are not even close to understanding where the threshold is between supply and demand."
Fils-Aime also added that Nintendo was pushing production hard to meet the demand but that the issue "is not a lack of production."


"The issue is we went in with a curve that was aggressive, but the demand has been substantially more than that. And the ability to ramp up production and to sustain it is not a switch that you flick on. We're working very hard to make sure that consumers are satisfied this holiday, but I can't guarantee that we're going to meet demand. As a matter of fact, I can tell you on the record we won't,"
he added.
Since its launch, the Wii has led every weekly sales chart and recently surpassed the
Xbox 360
as the best selling next-gen console.
Source:
Dailytech