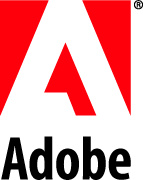 Adobe Systems Incorporated
has announced the availability of
Adobe Flash Lite 3
software. It supports Adobe Flash Player compatible video and enables the delivery of dynamic Web content on mobile devices. Flash Lite 3 allows mobile device manufacturers, operators and content providers to differentiate their offerings by giving users the ability to watch Flash Player compatible video, the world's most popular video format, and browse Flash enabled Web sites when integrated with a mobile Web browser.
NTT DoCoMo
and
Nokia
have committed to deliver Flash Lite 3 enabled devices in upcoming releases of handsets. Over 300 million Flash-enabled phones have shipped so far and Adobe expects the number to balloon to 1 billion by 2010.
"With Flash Lite 3 and its support for video, we've passed a major milestone in bringing a desktop experience to mobile and transforming the wireless industry,"
said
Al Ramadan
, senior vice president for Mobile and Devices at Adobe.
Ramadan added:
"Today, mobile users experience amazing Flash based user interfaces and applications with handsets like the LG Prada, the LG Chocolate or the Samsung D900. With Flash Lite 3, tomorrow's devices will offer even richer, more engaging experiences."
Forum Nokia
launched a new community for creative professionals today, providing Flash developers and designers with the tools to bring their products to billions of mobile customers. Forum Nokia is the largest mobile development community in the world with 3.4 million members.
"We're proud to be working with Adobe to further our mission of providing S60 Smartphone users with superior multimedia experiences,"
said
Lee Epting
, vice president, Forum Nokia, Nokia Corporation.
"Flash Lite 3 will enable us to deliver richer content to our customers, such as videos and animated ringtones. This reinforces Nokia's commitment to mobile innovation and provides an exciting new Channel for content delivery and consumption."
Source:
Press Release