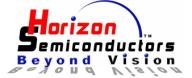 One of the problems facing consumers in the knock down grudge match between
HD DVD
and
Blu-ray
comes in the form of compatibility. Most consumers would just soon the industry settle for a format and let them revel in the majestic glow of next-generation media. A few companies have attempted to bring out media players capable of playing both formats, but none have really taken off due to the expense and difficulty of doing so. That soon could change.
The folks over at
Horizon Semiconductors
have unveiled a new chip that decodes full 1080p/60p video streams on the fly for both HD-DVD and Blu-Ray. This means easy hardware compatibility out of a single processor. They also claim that along with decoding next-gen optical disc formats, it is also capable of reading from the tried and true red laser of the DVD era.
Horizon's
Hz7220 HD-DVD/Blu-Ray "System-on-a-Chip"
supports wide range of features and capabilities including conformance to leading video compression standards such as high-definition 1080/60p profiles of
AVC/H.264
,
VC-1
,
MPEG-2
and DV/HDV, leading audio compression standards such as
DTS-HD
,
Dolby Digital Plus
and
Dolby TrueHD
, as well as supporting HD-DVD and Blu-Ray
HDi
and
BD-J
(BD-Java) interactive technologies.
"
Consumers today are demanding higher standards of digital entertainment experiences that enhance the very personal environments of their home. Today's current generation of advanced 60fps STB/DVD products decode 1920x1080 at 24fps/30fps and subsequently perform framerate conversion to reach 60fps. In contrast, Hz7220 natively supports true 1080/60p decoding and playback, and will thus accelerate the deployment of next generation players/recorders devices, featuring superb video quality & unparalleled viewer's visual experience,
" said Amir Morad, Horizon's President and CEO.
Source:
PR Newswire