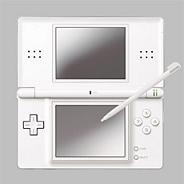 According to a
Tech.co.uk
report,
Nintendo
has managed to sell over 50 million units of the
DS
handheld console in less than three years since its initial launch, almost matching the speed of
Apple
's quest to 100 million
iPods
. Of the 50 million DS units sold, 40 percent of them have been sold in Japan, meaning approximately one in six people own a DS in the country.
Only a handful of CE tech products ever reach the huge 100 million unit milestone. Apple Inc. announced that it had sold 100 million iPods earlier this year since its first iPods were launched in 2001. Sony took 13.5 years to sell 100 million
Walkman
players and 10 years to sell 100 million original
PlayStations
. The still-strong
PlayStation 2 (PS2)
reached the 100 million milestone in five and a half years.
Nintendo's personal best continues to be the
Gameboy
, which reached 100 million unit sales in 11 years. The DS seems set to reach the milestone in much less time. The original DS went on sale in 2004 and in 2006, Nintendo offered up the DS Lite to consumers.
Sony
's
PlayStation Portable (PSP)
has sold 25 million worldwide since its 2004 launch.
Source:
PC World