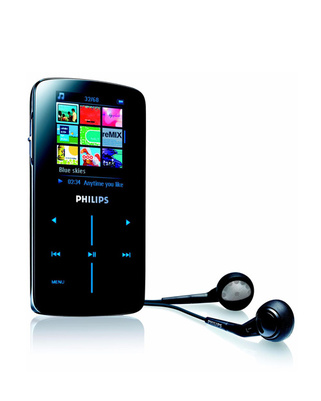 Phillips
has introduced a new line of mid-sized flash-based media players, starting with the
SA9345
which will come in the 2 and 4 GB variety.
Each of the varieties has a 1.8 inch color screen, but more intriguing is the touch-sensitive controls and the player's size, a slim 0.3 inches.
The device plays MP3 and WMA audio files as well as WMV video. The video files however, are limited to 24fps and software is provided to convert from AVI, MOV, MPEG-1/2/4 and VOB (DVD) files to something compatible for the player.
Phillips claims 20 hours of audio or two hours of video, but independent results have reported only 10 hours of audio playback.
The 4GB model will be available in North America soon, but no word on price. In the UK the players will sell for £99 and £129 respectively.
Source:
Electronista