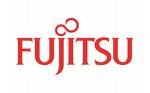 Fujitsu Computer Products of America, Inc.
, today announced that the
Fujitsu IP-9500
MPEG-4
AVC
HD Encoder, pitching it at the broadcasting industry in a time when demand for high definition (HD) content is soaring. The IP-9500, which is being showcased at HD World this week, offers broadcast quality video transmission at low bit-rates and low latency, enabling HD news content to be transmitted in the same satellite bandwidth as standard definition (SD), at a fraction of the cost of competing products.
"The IP-9500 is ideal for today's HD satellite news gathering. As a result of using innovative MPEG-4 AVC compression algorithms developed by Fujitsu Laboratories, the IP-9500 delivers HD quality at a very low latency, encoding and decoding video content at less than 300 milliseconds,"
said
Vic Herring
, senior director, new products group, Fujitsu Computer Products of America, Inc.
Herring added:
"Fujitsu anticipates that MPEG-4 AVC will become the industry standard to replace MPEG-2 for demanding HD applications such as SNG, pushing us to innovate products for a rapidly growing HD market. We're inviting major broadcast, satellite and cable networks to review and qualify our product."
The IP-9500 encoder is already available in Japan.
It supports both
1080i
and
720p
HD content for broadcast with video data rates from 4-20 Mbps in both standard and low latency. Fujitsu's IP-9500 MPEG4 AVC HD
codec
encoder provides high picture quality down to 4Mbps (Mega-bits per second) allowing for high quality HD content to be transmitted in a single DVB-S/S2 satellite channel.
Source:
Press Release