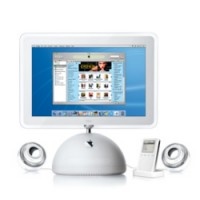 Although they have not made an official announcement yet,
Apple
has quietly dropped the price of their
DRM-free iTunes Plus
tracks from $1.29 USD to 99 cents.
The new price is equal to that of standard iTunes DRM crippled tracks.
It seems this latest move is in response to
Amazon's
DRM-free music store launch in which the tracks are sold for 89 to 99 cents a piece.
The official announcement is expected tomorrow in which Apple is expected to add to their DRM-free offering with music from independent labels while announcing the price drop.
Source:
BetaNews