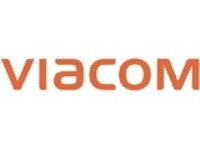 Media giant
Viacom
is starting to take better advantage of their vast range of television content by putting clips from Comedy Central hit The Daily Show online. CEO Philippe Dauman said
"We believe in following the consumer. We've always done that in our history."
Also according to Dauman, the Daily Show clips are just the beginning. Certainly
Viacom
has a lot of content that should be attractive to advertisers.
YouTube
's explosive growth, which was fueled in part by
Viacom
owned material, has generated a lot of excitement among advertisers who are growing uncomfortable with the number of consumers skipping commercials with their DVRs.
With channels like Comedy Central, MTV, VH1, Nickelodeon, and TV Land,
Viacom
has plenty of content at their disposal. They've already started working with outlets like Joost to distribute video online. If the trend towards increased online video viewing increases, established media companies like
Viacom
have an opportunity to develop new distribution models for their catalogs. At the same time, advertisers have a chance to meet a more precisely selected, although probably smaller audience.
Source:
Cnet