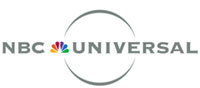 An NBC representative confirmed on Monday that the network will no longer be posting video clips on YouTube to promote their television shows. While the move shouldn't surprise anyone who's followed the saga of
NBC Universal
's ongoing love/hate relationship with the viral video leader, the timing still seems a little odd.
According to rumours that were confirmed by NBC yesterday, the network's
YouTube
Channel
was discontinued over the weekend to prepare for the launch of the
NBC Universal
and
News Corp.
joint video venture called Hulu. What's strange is that Hulu hasn't even launched yet, leaving what appears to be a huge marketing void that will last until either Hulu is successful or NBC decides to return to distribution through third parties like
YouTube
.
YouTube
certainly hasn't given up on the partnership. In an email YouTube spokesman Ricardo Reyes said "
NBC informed us on Friday that they were taking down their branded channel and clips." He added "Our relationship with NBC was a YouTube success story, so we hope NBC decides to post more original content and stay engaged with our users."
Source:
Cnet News