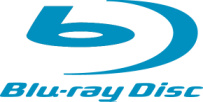 Sony Electronics
president Stan Glasgow has said that more than a couple
Blu-ray
players will drop in price to around $399 USD in part to keep up with the mass price drops on
Toshiba HD DVD
players.
For those hoping the players will drop in price even more, Glasgow had this to say.
"I don't expect it to go much lower than that."
The president went on to say that Sony was planning new players for 2008 with "possibly 1.2" features.
The 40GB
PlayStation 3
is set to begin selling at $399 USD making it the cheapest Blu-ray player on the market.
Source:
HD Digest