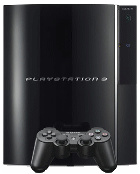 According to
Enterbrain
data figures, the
Nintendo Wii
outsold the
Sony PlayStation 3
2-to-1 in Japan for the month of October as compared to just four months ago, when the Wii was outselling the PS3 6-to-1.
110,415 Wii units were sold in October in Japan compared to 47,183 PS3 units.
The higher PS3 sales can mostly be attributed to a stronger lineup of games as well as recent price cuts of the console. The narrowing sales lead must be a welcome sign for Sony's game business, which just posted an operating loss of 96.7 billion yen ($841.8 million USD) for the period of July-September.
Source:
Yahoo!