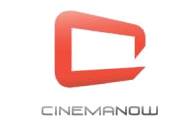 Thanks to a new deal signed by the companies,
CinemaNow's
video download service will now be available on
Samsung's P2
PMP.
User can now purchase movies, TV shows and music video from Samsung.CinemaNow.com with all videos priced between $1.99 and $19.95 USD.
According to CinemaNow, users will have access to movie and TV releases from "Walt Disney Studios, 20th Century Fox, Lionsgate, MGM, Paramount Pictures, Sony Pictures, Universal Studios and Warner Bros.; music videos from EMI and Sony BMG; and programming from the Sundance
Channel
, A&E, The History Channel, Egami and others."


"CinemaNow is continuously innovating to provide a comprehensive set of tools that leading companies across the digital entertainment landscape can use to deliver a high-quality video experience,"
said Curt Marvis, CEO of CinemaNow.
"Samsung Electronics is a global leader in creating innovative media ecosystems, and we are pleased to partner with them to offer consumers a branded digital video experience they can count on as the portable video market continues to grow."
"Samsung is dedicated to providing consumers [with] an easy-to-use interactive media environment solution,"
said Reid Sullivan, VP of Digital Audio and Video Marketing, Samsung Electronics America.
"By partnering with a leading digital video service provider such as CinemaNow, Samsung will bring Hollywood directly to consumers and elevate the user experience to the next level."
Source:
VideoBusiness