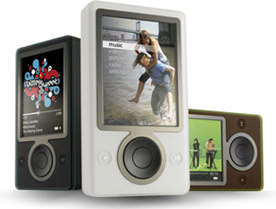 According to an email sent out to users of the
Zune
media player,
Microsoft
is preparing to launch its upgrade to the desktop software as well as the device on November 13th.
The updates will be delivered automatically beginning on that day and will add wireless sync, a new Zune Marketplace, and a social network built around the device.


"By accepting the updates, your Zune will have the same software that comes preloaded on all new devices,"
Microsoft said.
Microsoft is pushing the updates in an effort to keep early adopters current with the new features available to newer Zune users.
Source:
BetaNews