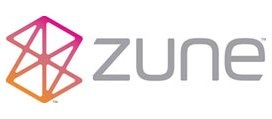 In its never ending quest to beat
Apple
at the digital music player game,
Microsoft
has officially announced what some have known for some time. The
Zune
player will not only come in 3 new varieties, but also be available with custom artwork and laser engraved text that the consumer can pre-select on order.
Should a would-be consumer want to customize their new music player, the
Zune Originals
line comes with laser engraved designs from some 18 different artists. These artists include the likes of Colletivo Studios, Catalina Estrada, Laurent Fetis, Sam Flores, Klaus Haapaniemi, Pierre Marie, Kenzo Minami, Parskid, Mike Perry, Phunk Studios, Chisato Shinya, Skwak, Iosefatu Sua, Tado, Nobumasa Takahashi, Ramiro Torres, Darvin Vida, and Steve Wilson. The
zuneoriginals.net
website is set to go live tomorrow.
In addition, consumers can also add up to 3 lines of their own personalized text, or 5 lines of text with no art. Also, they can choose from some 20 different "tattoos" and all with no additional charge over the player.
The three new models themselves come in a 4Gb flavor for $149, an 8Gb for $199 and an 80Gb for $249.
Source:
Reuters