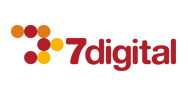 U.K. online music store
7Digital
has released figures indicating that consumers are showing their preference for
DRM
free music by purchasing four times as much of it as they do tracks with DRM. This could be big news for a recording industry reeling from increasingly lower sales number for their format of choice, the Compact Disc,
7Digital
's numbers don't stop with analyzing DRM preferences though. The good news for audiophiles is that the public is also showing a preference for higher quality. Specifically they're seeing strong sales of MP3's encoded at 320kbps. Although this is still lower quality than a
CD
, let alone what's possible with formats like
HD DVD
or
Blu-ray
, it's an improvement over 128kbps files.
"Consumers are a lot savvier than some people think and overwhelmingly choose MP3 over any other format when given the choice. MP3 is the only truly interoperable format that works with the iPod, most mobile phones (including the iPhone) and all MP3 players,"
said Ben Drury of 7digital.com.
"The MP3 format is also good for the music industry as a whole. As physical sales on the high street and online continue to drop, it is vital that labels find a way to increase digital album sales to make up the shortfall. In order for music industry revenues to flourish again, all four majors need to get on board and make music available to the consumer in the format of their choice,"
concluded Drury, who is also deputy chairman of the Entertainment Retailers Association (ERA).
Source:
Macworld