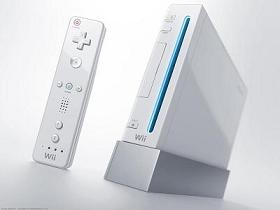 Nintendo
has confirmed that
DVD
support will be added to
Wii
units, but unfortunately not in time for the holiday season. The delay has been blamed on the need to secure adequate Wii unit production for the holiday season to maximize sales performance. The addition of DVD functionality has been debated ever since the Wii console debuted in December 2006, but since then no
"official"
support has arrived.
In November 2006,
Sonic Solutions
claimed that the
CinePlayer CE
software would be used to playback
DVD-Video
content on the Wii console. Back then it claimed that the DVD-capable Wii would be released in the second half of 2007. According to the Q&A section of its Japanese Wii website, Nintendo did have this timeframe in mind.
Production restraints however got in the way of adding support for DVD. Additionally, the Q&A noted that the DVD licensing fees required to add support for the format were higher than previously expected by the company. It gave no indication as to when a DVD-enabled unit will arrive.
"Sorry for the inconvenience, but please be patient,"
Nintendo pleaded.
Source:
Reg Hardware