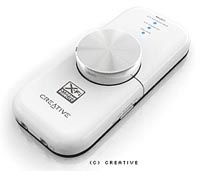 Creative
has announced that they have shipped their 25 millionth MP3 player, eight years after shipping their first digital music player.
In comparison,
Apple
surpassed the mark in 2006, after only five years on the market. Since that point however,
iPod
sales have surged and recently Apple passed the 110 million mark. The research firm
IDC
has noted that however big the gap between Apple and Creative, the Korean company is still the 2nd largest manufacturer of MP3 players.
"Shipment of 25 million MP3 players marks a major milestone in Creative history, as our player unit volume exceeds the combined unit sales from some of the biggest names in consumer electronics,"
chairman and CEO Sim Wong Hoo said.
Source:
BetaNews