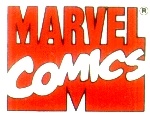 Just about any person who thinks of their favorite super hero knows the name
Marvel
. The comic company has been a part of culture and created some of the most fascinating super heroes of our time. Their analysts say that even their paper format of delivering issues of comic books haven't been safe from piracy on the Internet. It is said that upon release of a new issue, a comic book is scanned and shared on the Internet within 36 hours of its publication. With that, Marvel is hoping its new subscription service will help subside the illegal sharing of their intellectual properties.
Marvel Digital Comics Unlimited
will launch a subscription service to the tune of $59.88 a year, or at a monthly rate of $9.99, offering high-resolution reprints of more than 2500 back issues. These subscriptions will be obtainable through their
marvel.com
website.
Included in these issues are the likes of everyone's favorites like X-men, Incredible Hulk and Spiderman to name a few.
"
We did not want to get caught flat-footed with kids these days who have the tech that allows them to read comics in a digital format,
" says Dan Buckley, Marvel's president. "
Our fan base is already on the Internet. It seemed like a natural way to go.
"
To help ease customers into their model, they are offering a free sample of 250 different titles to try before you buy. "
Our quality is much higher; the library is huge and will never go out of style,
" says Marvel editor in chief Joe Quesada. "
This is the legal way to do things.
"
Source:
USA Today