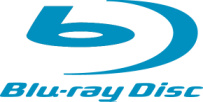 Cryptography Research, Inc.
has agreed in principle to sell the
BD+
copy protection to
Macrovision
for $45 million USD in cash and stock.
Macrovision, for the money, is getting all of CRI's BD+ patents, its ciphers, as well as its customer partnerships. That being said, CRI is getting out of the Blu-ray encryption business for good and passing it on to a company that cares more about it.

To date, Macrovision has contributed to the protection schemes ACP for DVD and AACS. In 2004, the company tried to buy its way into a different area of the digital content protection realm by purchasing InstallShield.