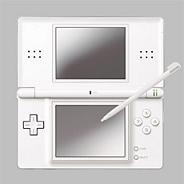 Nintendo
has recently announced that Japanese
DS
owners will be soon be recieving a TV tuner attachment dubbed the
DS-TV
.
The DS-TV will be a cartridge with an attached antenna which will allow owners to watch TV on the go.
After the announcement last week, the company began taking pre-orders for the device and the Japanese site actually crashed due to the intense inbound traffic from would-be buyers.
The device carries a 6,800 yen (approximately $63 USD) price tag and an estimated battery life of 3 to 5 hours depending on how bright you keep your DS screen.
When asked whether the DS-TV could work in foreign companies, Nintendo made it clear that they had no plans to launch it anywhere outside Japan and that the cartridge would not work on European or North American DS's.
Source:
Dailytech