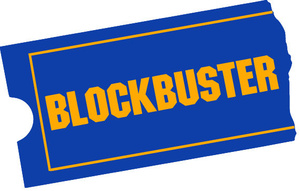 Seeing the recent success of
DVD
kiosk provider Redbook,
Blockbuster
has announced plans to provide DVD rental kiosks at
Family Dollar
and
Papa John's
pizza locations as part of a trial run for the new service.
In recent months
Blockbuster
's new CEO, James Keyes, has them focusing more on their traditional (brick and mortar) rental business, rather than trying to combat Internet DVD rental service Netflix on their own turf. However, the rental kiosk business has seen massive growth this year, in part because of
Blockbuster
rival
Redbox
getting kiosks positioned at McDonald's restaraunts around the U.S.
Just yesterday
Redbox
announced that their kiosks now give them a presence in more locations than
Blockbuster
, whose business is still conducted primarily at dedicated rental stores. No doubt
Blockbuster
executitves are going to be make a point of becoming a major player in the early stages of the kiosk market to avoid the problems they faced when
Netflix
became a serious competitor.
According to Blockbuster CEO James Keyes,
"The next, bigger trend is for vending, and we are well positioned to be able to play through an electronic kiosk."
Source:
Home Media Magazine