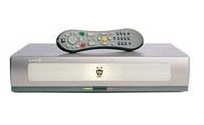 Nero
and
TiVo
have signed an agreement that will finally bring the TiVo service to home PCs. The new agreement should help TiVO attract new subscribers in the growing TV-on-PC market.
By adding its services to the PC, TiVo will have its service in all major media distributions, cable, satellite, and computer.
"The partnership with TiVo extends the TV experience for the connected digital home, enabling easy access anytime, anywhere to the most extensive TV content,"
Nero chief Richard Lesser said.
Source:
betanews