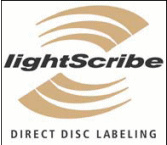 LightScribe Direct Disc Labeling
today announced the immediate availability of the
LightScribe Template Labeler
, labeling software designed to simplify and enhance customers'
CD
and
DVD
labeling. The Template Labeler complements the capability of the
Lightscribe
Simple Labeler, launched in February 2007. The Template Labeler allows customers to create full label designs with its easy user interface. The new labeling software is available immediately for free download on LightScribe's website.
Six LightScribe template packs of new label designs are available for the Template Labeler: LightScribe Art
Pack
, LightScribe Holiday Pack, LightScribe Weddings Pack, LightScribe Special Occasions Pack, LightScribe Sports Pack and LightScribe Business Pack.
The Template Labeler and the new label design packs can be downloaded at www.lightscribe.com for free and works on computers running Windows (Vista/XP/2000). In addition to English, LightScribe Template Labeler for Windows will be available beginning in December 2007 in 23 languages, including Arabic, Simplified Chinese, Traditional Chinese, Czech, Danish, Dutch, German, Greek, Finnish, French, Hebrew, Italian, Japanese, Korean, Norwegian, Polish, Portuguese, Portuguese-Brazilian, Russian, Slovakian, Spanish, Swedish and Turkish.
Source:
LightScribe Press Release