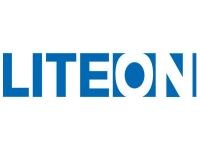 Lite-On IT
and
Philips
have brought a new external
DVD
writer to the market. The
DX-20A4PU
integrate an updated version of the EZ-DUB technology (first its range of drive.) The drive, which is enclosed in nifty black and white casing, offers high-speed 20X DVD writing. The EZ-DUB technology offered by Lite-On drives includes two buttons on the DVD drive itself to offer common data writing functions with a one-touch effort.
The
FILE
button backs up files from the computer whilst the
DUB
button will copy disc to disc. The new
"enhanced"
EZ-DUB swaps the
"physical"
buttons with two touch sensitive buttons. Also included with the drive is SmartWrite technology.
SmartWrite
uses a smart writing algorithm and self-learning techniques to detect and select the best method of writing data for each type of media used, and then remember that decision for future sessions.
The drive is going for £49 in the UK.
Source:
Pocket-Lint.co.uk