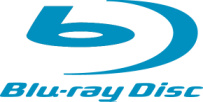 The popular software
DVD
player,
WinDVD
has recently been awareded the BD-Video Profile 1.1 certification by the
Blu-ray Disc Association (BDA)
. This award comes by way of WinDVD being known as the primary and most popular PC software to play
Blu-ray
movies.
Jeff Hastings, President and General Manager, Digital Media at
Corel
commented, "
Corel is pleased to be the first DVD playback software vendor to receive BD-Video 1.1 Certification. With the retail release of Profile 1.1-enabled Blu-ray Discs early in 2008, WinDVD users will be able to enjoy the ultimate at-home movie viewing experience, watching their favorite high-definition Blu-ray Disc movies, while enjoying the director's commentary at the same time.
"
WinDVD users can expect the update in their software to reflect the new Profile 1.1 in early 2008.
Source:
Blu-ray.com