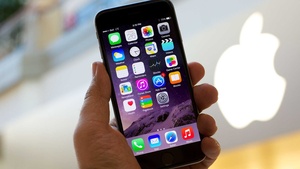 AT&T
has confirmed that a
3G
version of the
Apple iPhone
will be hitting stores in 2008, but with no set month for release as of yet.
"You'll have it next year,"
said CEO Randall Stephenson. Stephenson could not elaborate on how fast the new device would be but it will be faster than the current HSPA network, which can theoretically run at speeds up to 3.6Mbps. When asked about the price, Stephenson said that Apple CEO Steve Jobs
"will dictate what the price of the phone is."
In the past, Jobs has announced that 3G was "highly sought-after" but that the iPhone would not have it included until the battery life was not as severely affected.
"So as you know, the handset battery life used to be 5-6 hours for GSM,"
Jobs explained.
"but when we got to 3G they got cut in half. Most 3G phones have battery lives of 2-3 hours [of talk time]."
Jobs has said he would like to have a minimum of five hours of 3G before releasing an iPhone with the technology.
Source:
Electronista