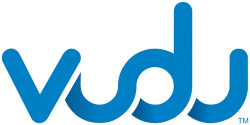 The
IPTV
service
Vudu
has just announced that they will be releasing the Universal movie
The Bourne Ultimatum
as a
1080i
HD download, on the same day as its retail
DVD
release.
The announcement is the first time that a studio has simultaneously released a DVD and an HD download. Vudu has content from many major studios through its broadband-connected set top boxes. The studios are as follows;
Lionsgate, New Line Cinema, Paramount, Sony, 20th Century Fox, Walt Disney Studios, Warner Brothers, and Universal Studios.
Vudu has about 5000 movies currently but the majority are in standard definition. Many studios are beginning to offer HD version however because the release of a movie in HD, while not having to place it on "format war media"
Blu-ray
and
HD DVD
can be very advantageous and reach more consumers.
The service works using
P2P
technology somewhat similar to torrents. "When a user purchases or rents a film from the service, the beginning of the movie is streamed directly from Vudu's servers while the rest is downloaded in the background. Streams are
MPEG-4
and converted to HD, so only a 1.2 Mbps connection is required for viewing. Faster connections result in no delay."
Finally, primetime network TV content has gone into beta on Vudu with such hit shows as Arrested Development, Familly Guy, My Name is Earl, and Prison Break being available.
Source:
Betanews