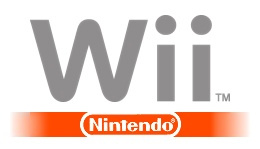 According to
Nintendo America
president Reggie Fils-Aime, the
Wii
may eventually get some type of voice chat.
Speaking during a conference call, Fils-Aime confided that there id nothing technically stopping voice chat in online play on the Wii and it is only a matter of Nintendo putting the money aside to support it.
"...what it comes down to is finalizing the peripheral,"
he added.
"I would not be surprised to see that capability come to this system."
Currently the
Microsoft's Xbox 360
employs voice chat and even comes bundled with a headset that even allows "sending delayed messages" in addition to regular in-game chat.
Film-Aime did however, shut down any speculation that the Wii's
Virtual Console
could be adding online multiplayer.
"We do not anticipate making online gameplay for Virtual Console games,"
he concluded.
Source:
Electronista