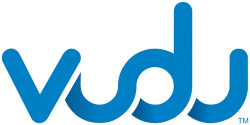 The new
video on demand
service
Vudu
has announced that they will be giving away their set-top boxes for free with the purchase of select
Sharp AQUOS LCD TVs
.
The deal is part of a new special partnership between the service and Sharp, an electronics manufacturer.
Starting this week, and ending January 5th, 2008, any buyer who purchases a 42" or larger Sharp Aquos
1080p
LCD TV will get the Vudu box for free as well as $50 in free download credits. Vudu values the package at $450 USD.
Currently, there are 7 Aquos models available larger than 42 inches with price ranges of $1,799 to $7,999 USD.
Source:
betanews