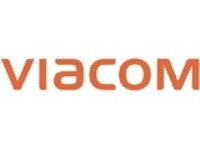 In a huge entertainment deal,
Microsoft
and
Viacom
will be joining up on both the web and Viacom's broadband network for at least the next five years.
Although the exact financial terms were not released, Microsoft officials have projected a base value of over $500 million USD "in financial considerations and business services over the first five years of the pact, including revenue sharing provisions, guarantees, and content licensing agreements."
The agreements also "contemplate the potential for expansion of the contracts," said Microsoft.
One of the major components of the pact is that Viacom will
"work with Microsoft on opportunities to become a preferred publishing partner across Microsoft's casual gaming platforms,"
according to a Microsoft statement. Microsoft will license long and short form TV and movie content from Viacom's cable and movie sectors on a non-exclusive basis.
Microsoft will also purchase advertising on Viacom's broadcast and online networks. Finally, the companies will join together to promote Viacom's MTV Networks and BET Networks award show.
Source:
Betanews