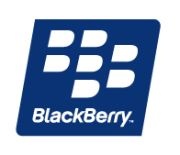 Research analysts from the financial group
GMP Securities
have "confirmed" the ongoing rumors that
Research in Motion
will be releasing a touchscreen 9000-series
BlackBerry
device sometime in the near future.
The BlackBerry 9100, dubbed the "Touchscreen 1.0", will offer a "slide-out Qwerty keyboard under a large touchscreen display" giving users the best of both worlds.
So far, online reports vary on the other specs of the phone with some suggesting
3G
connectivity and others implying it will be a 2.5G handset.
More updates as soon as the phone is officially announced or denied.
Source:
Pocketlint