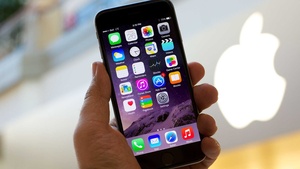 According to
The Market Intelligence Centre
, Taiwan most likely shipped 6.2 million "smart handhelds" during the 4th quarter, up 81.7 percent from last year, thanks in part because it produces the
Apple iPhone
.
The country will also ship a similar number of devices for the first quarter 2008, meaning a 150 percent year-on-year increase.


"This growth is being driven by several factors, one being the introduction of several new mass-produced models by High Tech Computer Corporation,"
the centre said in a report, referring to the island's leading smart phone maker.

"Another factor is the rise in procurements by North American and European operators to satisfy traditional peak season demand in the fourth quarter,"
it said.
The report also added that new
Palm
and
HP
models had been outsourced to Taiwan.

"Major growth momentum for the Taiwanese smart handheld device industry in the third quarter came from increased contract production of the Apple iPhone,"
the report added.
Source:
Yahoo