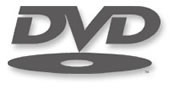 Michael Nathanson, analyst for
Bernstein Research
, is predicting the demise of the
DVD
as the dominant vehicle for consumer video. His prediction comes as DVD sales are down more than 4% for the year according to data from
Nielsen
VideoScan. Nathanson believes retailers will soon start reducing shelf space dedicated to DVDs as a vacuum is created which will need to be filled by the winner of the
HD DVD
/
Blu-ray
format war.
In addition he's not predicting a particularly rosy future for the victor between the two HD formats. He doesn't expect a rush to replace a lot of titles consumers already own on DVD, noting that
"few standard def titles will be worthy of replacement."
Perhaps a more pressing problem for the movie industry is consumers' increasing preference for watching movies through Video on Demand (VoD) services. Besides more traditional cable VoD services, a number of companies are offering movie downloads, some in hi-def, either for purchase or rental. Services like
Vudu
and
Amazon
Unbox can be used with set-top boxes. Unbox is particularly appealling for some
TiVo
owners who can use it with their existing hardware. In addition, Xbox Live has had some success with video offerings.
Netflix
and
Blockbuster
have both gotten into the online video business as well, with
Netflix
offering
Streaming
video as a standard feature of their rental plans and
Blockbuster
buying download service Movie Link earlier this year.
Another development of note to Nathanson is the popularity of game consoles.
"Media investors take note,"
he writes.
"As if we don't have enough to worry about already, the growth of next generation video gaming poses a new and legitimate risk to traditional media consumption on many fronts."
"The rising interest of next-generation gaming presents traditional media with a basic core problem - my kids (and millions of other kids) are now opting to play their Wiis rather than watch TV,"
he writes.
"While the TV viewing data does not bore this out, the observational evidence is obvious (to me)…the level of consumer interactivity and engagement that these next-generation game platforms offer fulfills my children in a way that TV cannot. And while I am not complaining about that, the media analyst in me winces about this future generation's use of traditional media."
Source:
BARRON'S