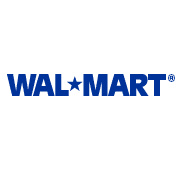 Wal-Mart
has quietly canceled its online video download service, less than a year after the retailer began the service.
The download site was shut down last week after
HP
discontinued the technology that powered the site and service. A Wal-Mart spokesperson said the retailer will not be looking for another partner.
A spokesperson for HP said the company discontinued the technology "because the market for paid video downloads did not perform as expected."
Visitors to www.walmart.com/videodownloads were greeted by a meesage stating that service was stopped on December 21 and that the retailer will be giving no refunds for the downloaded videos.
Wal-Mart's online store must have failed miserably. Currently, download sales equal about 1 percent of the $24.5 billion in
DVD
and home video sales and rentals in 2006 but the number is expected to grow substantially over the next decade. Perhaps then, Wal-Mart will jump into the online movie download business again.
Source:
Yahoo