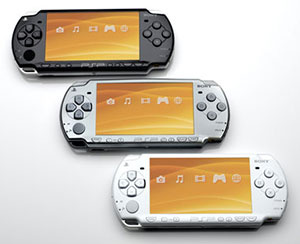 Browsing through
Sony
's
affiliated website shows an interesting tidbit of information for fans of their handheld gaming system, the PSP. There appears to be suggestions that they have worked a deal with Skype to bring communication over the handheld a reality.
There really are no details at the moment but there is clear mention on their CES website, which could turn into an official announcement when the Consumer Electronics Show kicks off on January 7th.
As quoted from their website, one of the features of the new PSP includes
"Call friends, talk trash to fellow gamers or catch up with acquaintances via Skype for PSP system."
Source:
Sony CES Click the controller icon on the flash presenation for more information