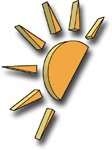 So, the year 2007 is behind now and new year has begun. Once again, it was a year that didn't revolutionize the world of digital multimedia, but rather was a year of strong evolution. The year 2007 was a year when technologies and products that have been hyped for several years, finally started to gain ground and it was also a year that showed significant developments towards inevitable "fusion" of various home entertainment technologies.
But lets start with the year's only true surprise...
iPhone
Being one of the most hyped product of the year
(losing only to Facebook...)
,
Apple
managed to do the unthinkable and stir the well-established mobile phone market so much that it took all the buzz away from technologically more capable product launches during the year.
iPhone
showed the tech specs aren't everything -- the phone itself pales in comparison with virtually any "smart phone" produced by likes of
Nokia
and
Samsung
. Despite having sub-par camera, slow data transfer modes
(no 3G)
, lacking some of the very basic phone functions
(imagine a phone where you have to send SMS separately to each recipient)
, iPhone proved that with clever user interface and extremely well-thought user experience can be enough to persuade people to cough up well over
$1,400 for a phone
.
And having been lucky enough to have the chance to play with it -- damn, the phone actually is worth the hype
(maybe not the price though :-)
. But obviously, iPhone's monthly sales figures are measured in hundreds of thousands, while industry giants like Nokia measure their monthly sales in tens of millions of units.
iPhone might not ever achieve the market domination Apple has in portable audio players, but the product itself is very capable of changing the mobile phone industry. It is finally a product that puts the Net to the very key position within the device -- virtually all of the main applications that ship with iPhone require Internet connection -- and that can be the major factor that can finally change people's minds about mobile Internet, making it as acceptable and commonplace as the standard PC-based Internet is.
LCD goes FullHD
Well, the title of this is wrong, we all know that
LCD displays
have been well capable of producing true
FullHD resolution
for couple of years now, but in 2007, finally even the "mass market" flat-panel TVs adopted the
1080p
resolution.
Furthermore, LCD has truly become the only viable technology in the display market, underlined by the announcement by Sony that the company is
ceasing the production of rear-projection displays
and an
announcement by Fujitsu
that it'll stop producing plasma displays.
HD DVD vs Blu-ray -- the war is on
We waited the launch of "next generation" optical video storage technologies,
HD DVD
and
Blu-ray
, for several years. Both formats finally got launched in 2006, but the year 2007 was finally the year when both formats started making big gains in mass markets. We saw sales figures and press released published on almost weekly basis from both "camps", claiming the victory for most players sold or most movies sold.
The fight between the two competing camps has been a curse and a blessing for an average consumer. While it confuses the heck out of Joe Average to have two non-compatible formats fighting over the souls of consumers, the fight has also eroded the prices of players much, much faster than what they did during the first years of "DVD era" back in 1990s. HD DVD players were found for
less than $100
during some sales campaigns and it is inevitable that the trend will continue also in 2008.
As we predicted last year, even if Joe Average isn't exactly shopping for a HD player, when the prices of such players drop below the certain point, the HD players will be bought as "new DVD players" for many households. It is very hard to see that there will be any "DVD-only" players available by the end of the year 2008 in the medium-to-high price range, but instead, the "DVD only" players will be the ones that Wal-Mart and likes sell for $40 and the $80-and-above market will be dominated by the high def players.
HD formats get cracked
The copy protection scheme,
AACS
, found on both high def video formats was cracked already in
late 2006
, but the first "consumer friendly" products capable of cracking the AACS were released in early 2007 when
AnyDVD HD
and
DVDFab Decrypter HD
were released.
While the cost of blank high def media discs is still too high for most consumers, luckily both high definition formats support interesting "hacks"
(for HD DVD, 3X DVD)
that make it possible to put their high definition material and menu structure to a standard DVDR disc and play those discs on virtually all HD DVD and Blu-ray players available on the market.
The fact that the technical solution for making inexpensive backups of HD discs is already there, it can be seen inevitable that there will be products available some time in 2008 that allow simple one-click backup of HD DVD and Blu-ray discs to DVDR discs, preserving the original AVC encoding and high resolution, while removing the gigabytes of extras, interviews, etc that the current breed of HD discs are packed with. This type of products
(say, a "CloneDVD HD" or similar)
might also ease the pain that consumers have with two formats if such products could allow changing the menu and disc structure in a way that a high definition DVDR backup of a HD DVD disc could be played on a Blu-ray player or vice versa.
AfterDawn in year 2007
Year 2007 was very, very good for our site as we experienced extremely nice growth throughout the year. During the year, our coders focused on improving the usability of the site, making all sorts of minor improvements to the site. The biggest update to our site was done in July when we launched our own
product and price comparison service
that allows our users to compare digital entertainment tech products and their prices
(both, U.S. and the UK prices)
. The service has proven to be quite successful and we expect the comparison service to play even bigger role for our site in the future, as it allows product specs and user reviews to be stored in a centralized manner.
Our English news team experienced some changes during the year 2007, when
vurbal
and
DVDBack23
joined our team. Both guys have helped us to widen our coverage on things related to the digital multimedia and products and companies related to it and year 2007 was the year when we published more news articles and more guides than ever before.
Future...
Predicting future has its risks, so lets play it safe. It is quite likely that year 2008 wont, once again, revolutionize anything, but instead, we'll see evolutionary steps throughout the industry.
As predicted above, I assume the high end DVD players will disappear from the markets during the year 2008 and will be replaced by HD DVD and Blu-ray players. It is also quite safe to bet that the prices for both "next gen" video formats and their players will continue to drop and that this falling price trend will also attract new companies to test waters with relatively inexpensive dual format players. My prediction is that once the prices of dual format players drop below $200, the "war" between the two competing formats is over -- at least in the minds of consumers. Obviously the stakes are too high for competing formats to actually call it quits
(companies behind the formats licensing fees for every player and movie sold)
, so it is quite inevitable that we'll see both, HD DVD and Blu-ray, movies released also in future. But if the players can handle them both, consumers wont even think about the formats any more.
Furthermore, it might be that the year 2008 will give the first glimpses of a future where all the digital entertainment products will finally work seamlessly together, whether it is your brand new TV, DVR, high def player, PC or NAS storage. We all know that vendors like Microsoft have tried to achieve this goal in the past, but maybe it is time for the manufacturers and software vendors to develop a new, truly open form of communication between devices that'd allow us to have one, unified user interface, one remote and one, sleek and functional user experience between all the multimedia products rather than the current chaos where people have more and more complex products connected together, each with its own remote, user interface and logic.
For AfterDawn, the year 2008 will mean some major changes. First of all, we plan to expand to new language areas and have already some beta tests running related to this goal. So, instead of now having the English and Finnish flags in the top-right corner of the site, you might see several new flags appearing there during the year 2008 if everything goes as planned. Furthermore, we obviously will continue to focus on providing all the news, articles, software downloads and guides that relate to digital multimedia. Our big goal for the year 2008 is to make the site and our content more accessible to even casual visitors and it'll mean that we'll need to find a way to reorganize the content we have to more meaningful manner. This is a major goal for us and you can expect to see some changes to be made to the navigational elements of the site as well as to the categorizing of the content sometime in Spring 2008.
But that's it really, plenty of stuff was left out of this short "summary" of mine, but hey, that's what the
news archive
is for.
On behalf of AfterDawn Ltd, I thank all of our staff members, moderators and users for the year 2007 and wish a very happy new year 2008 to everybody.

-Petteri Pyyny, webmaster
AfterDawn.com