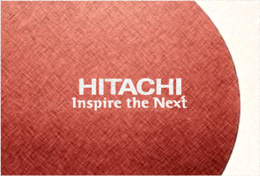 Japanese conglomerate
Hitachi
is set to show off a new 50-inch plasma television at the
Consumer Electronics Show (CES)
in Las Vegas that measures just 1.5-inches thick. That is less than one third of the average 5-inch or more thickness of plasma televisions. According to
Bill Whalen
, director of product development at Hitachi, this TV will come to the market in 2009 and will probably weigh about 90 pounds.
"It could be a new category in plasma,"
Whalen said. The television sets shown off at
CES
never fail to amaze the tech world, with a constant competition running for who can make the biggest TV. Last year,
Sharp
inherited the crown by showing off a 108-inch LCD TV, while this year
Panasonic
is expected to stun the attendees with a 150-inch plasma TV.
Along with offering the biggest TV sets, the TV makers also try to slim them down as much as possible. For example,
JVC
claims a 42-inch LCD TV that is just 22mm thick, while Sharp has a 52-inch set that is 20mm thick.
Source:
News.com