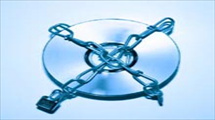 Okay, so the title may not be completely true, but the era of
DRM
-crippled music continues to fade, especially after today's announcement that
Sony BMG
has dropped
DRM
.
The label had been the last holdout of the Big 4, and it now joins
EMI, Universal
and
Warner
in offering its music catalog DRM-free and in
MP3
format.
The first DRM-free tracks will be likely appearing at the end of the first quarter 2008, according to sources.
Amazon's
MP3 store should benefit the most from the recent drop in DRM as users can move away from
Apple's iTunes
and towards different outlets to purchase their music.
Source:
Business Week