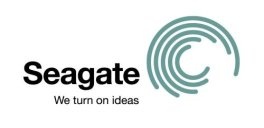 Seagate Technology
has announced its brand new
PipelineHD
series of hard disk drives developed for use in digital video recorders at a time when increasing amounts of high definition video content are available to consumers. Initial capacities for the drives are planned up to 1TB, which the company claims allows for the recording of 200 hours of high definition video content, or 1,000 hours of standard definition video content.
Besides offering enough storage space for hundreds of hours of video, the new HDDs also have several other features that cater to the needs of home entertainment buffs. The drives have been designed for superior acoustic performance and Seagate claims they are virtually silent while used with
DVR
equipment.
Several key design elements of the new line of hard drives aims to keep power consumption low in all modes of operation, reducing environmental impact and energy costs when used with an energy-efficient DVR system.
"Today's consumer is no longer asking whether they need hard drive storage for their digital content – they're asking us how much we can deliver,"
said
Patrick King
, senior vice president and general manager of Seagate's Consumer Electronics Business Unit.
"Today's announcement furthers Seagate's leadership in meeting the demands of the consumer's digital content storage, by offering the most dynamic hard drive for the DVR market."
Shipments of the PipelineHD drives will begin in the first half of 2008 and will be available in capacities from 320GB up to 1TB.
Source:
Press Release
View Seagate Hard Disk Drives and other equipment in AfterDawn.com's Hardware Section.