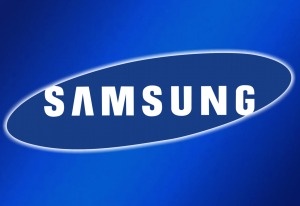 At the
CES
show this year, it appears
Samsung
wants everyone to know why they're one of the leading edge designers in next generation televisions by unveiling three econcepts that could change
HDTV
viewing as we know it.
Unveiled at the show, Samsung brought out two of their latest OLED (Organic Light Emitting Diode) displays as well as an ultra-thin 52" LCD panel and the mother of all resolutions: The Quadruple Full-HD LCD television. Each display was brought out with the intention of showing off Samsung's innate ability to combine high
resolution
images and sleek designs.
"
OLED and quadruple full-HD technologies represent an entirely new paradigm in picture resolution technology
," said Dr. Jongwoo Park, president of Digital Media Business, Samsung Electronics. "
This is a level of clarity that is in some cases four times beyond current industry standards yet retains the slim fits and light weight that have made our models preferred among consumers.
"
OLED is no stranger to being displayed by manufacturers at trade shows, but Samsung is the first to provide a fully finishd OLED television set complete with a sleek design that could potentially be sold to consumers. The
finished products will weigh approximately 40 percent less than other LCD TVs of the same size and have a contrast ratio of 1 million to one, color gamut of 107% and brightness of 550nit. Samsung will begin commercial production OLED TVs around 2010.
The other show stopper was their unveiling of the Quadruple Full-HD LCD television set sporting a resolution of 3,840
pixels
by 2,160 pixels, which is four times greater than that for a typical high-definition display.
Source:
Press Release