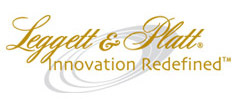 Leggett & Platt Inc.
is another company that wants to make people even more lazy around the house than they already are. Many people these days are used to having Internet access, television and many tech gadgets available in their bedroom, but this company has gone a step further and built them directly into the bed itself. The
Starry Night Sleep Technology Bed
was on display at the
Consumer Electronics Show (CES)
in Las Vegas.
Available with the bed, besides the mattress, is built in wireless Internet connectivity, an iPod Dock, surround sound speakers, LCD projector, dual temperature controls and of course, a
DVR
. Another feature present would be very useful to at least one person that I know; it can detect if a
"user"
is snoring and will elevate the bed 7 degrees at that end and return to the original position once the snoring stops.
So if you are already smiling wide because now you have no reason other than the bathroom to leave your bed, then I hope you have an extra-fat wallet because this bed is expected to sell for between $20,000 and $50,000 when it becomes available this year.
"I know it sounds like a lot, but you show me somebody that sleeps in a bed with someone that snores; I will show you a person that thinks $20,000 is a very small amount to pay to solve that problem,"
Mark Quinn
, group executive vice president for Leggett & Platt's bedding division, said Tuesday.
With all due respect Mr. Quinn, there are many other things you can buy at a pharmacy for a lot less than $20,000 to battle snoring. Nevertheless, this company has succeeded nicely in creating the ultimate gadget for lazy people, and believe it or not, there's a lot of lazy, self-loving people with bags of money! (Ever see My Super-Sweet Sixteen?)
Source:
Yahoo (AP)